On February 20, 1962, astronaut John h. Glenn became the first American to orbit the Earth.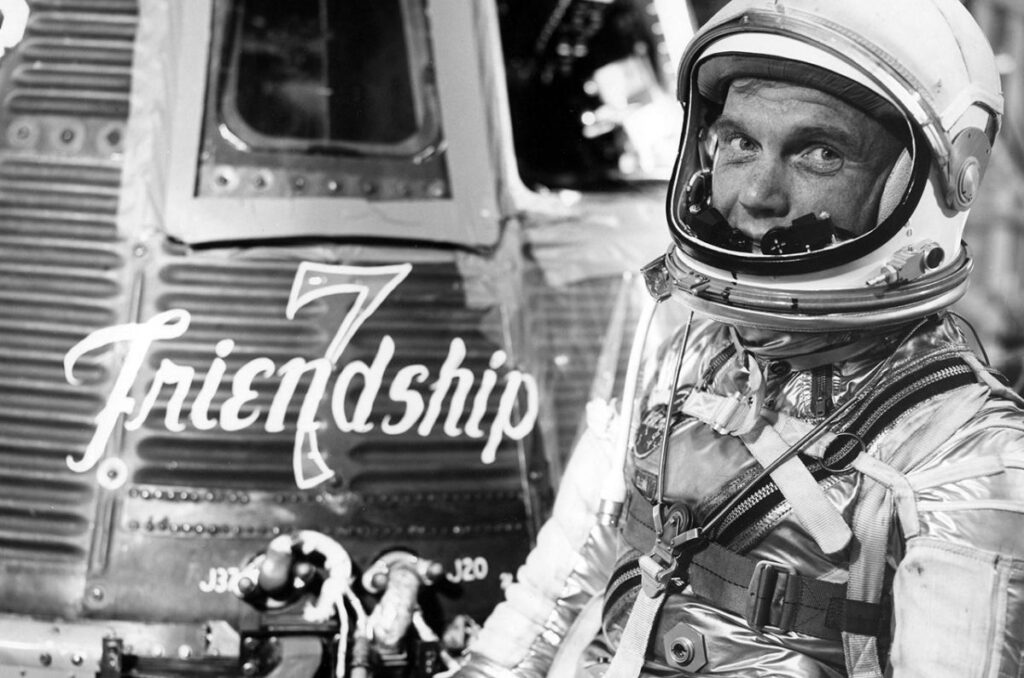 Friendship 7 left Cape Canaveral Air Force Station on February 20, 1962. There were eleven delays during the countdown due to equipment malfunctions and changes in the weather. During this first orbit, there was also a failure of the automatic control system. This failure forced John Glenn to operate the spacecraft manually for the second and third orbits and during re-entry. The telemetry system also revealed that the heat shield loosened during this historic flight. If this had been accurate, Glenn and his spacecraft would have burned up upon re-entry. Ground control decided to tell Glenn to leave the retro rocket pack in place. However, they did not tell him about the potential faulty equipment. During re-entry, the retro rocket pack broke up into large trunks and flew past his capsule. Glenn was afraid that his life was in danger. However, he was thankful that that was not the case.
The Friendship 7 landed safely eight hundred miles southeast of Cape Canaveral, four hours and fifty-five minutes after the initial take off. As the first American in orbit, John Glenn became an instant national hero.
John Glenn's flight on the Friendship 7 mission earned him the NASA Distinguished Service Medal Award in 1962. It also earned him the Congressional Space Medal of Honor in 1978 and the Presidential Medal of Freedom in 2012. He was inducted into the United States Astronaut Hall of Fame in 1990.