The French Revolution saw the overthrow, conviction, and beheading of King Louis XVI.
Louis XVI was awoken early in the morning on January 21, 1793. After being dressed by his valet, he met with Irish priest Henry Edgeworth to make his confession. He attended his last mass, took the priest's advice, and did not have a farewell meeting with his family. At 7 a.m., he gave his last wishes to the priest, including his royal seal to his son and his wedding ring to his wife.
At 9 a.m., the waiting carriage then took the King through Paris. For more than an hour, the carriage followed drummers, who played so that any support for the king would be drowned out. The route itself was lined with eighty thousand soldiers.
At 10 a.m., The carriage arrived at the Palace de la Revolution and proceeded to an area where a scaffold had been built. The space was surrounded by guns, drums, and a crowd carrying pikes and bayonets. The executioner's men cut the king's hair, removed his shirt's collar, and went with him up the scaffold.
King Louis attempted to give an extensive speech, but a drum roll was ordered, and the noise made his final words challenging to understand. The king was fastened to the guillotine's bench. His neck was positioned beneath the device's yoke to hold it in place, and he was swiftly decapitated. His head was then held up and exhibited to the cheering crowd.
"The path leading to the scaffold was extremely rough and difficult to pass; the King was obliged to lean on my arm, and from the slowness with which he proceeded, I feared for a moment that his courage might fail; but what was my astonishment, when arrived at the last step, I felt that he suddenly let go my arm, and I saw him cross with a firm foot the breadth of the whole scaffold; silence, by his look alone, fifteen or twenty drums that were placed opposite to me; and in a voice so loud, that it must have been heard at the Pont Tournant, I heard him pronounce distinctly these memorable words: "I die innocent of all the crimes laid to my charge; I Pardon those who have occasioned my death; and I pray to God that the blood you are going to shed may never be visited on France.""[1]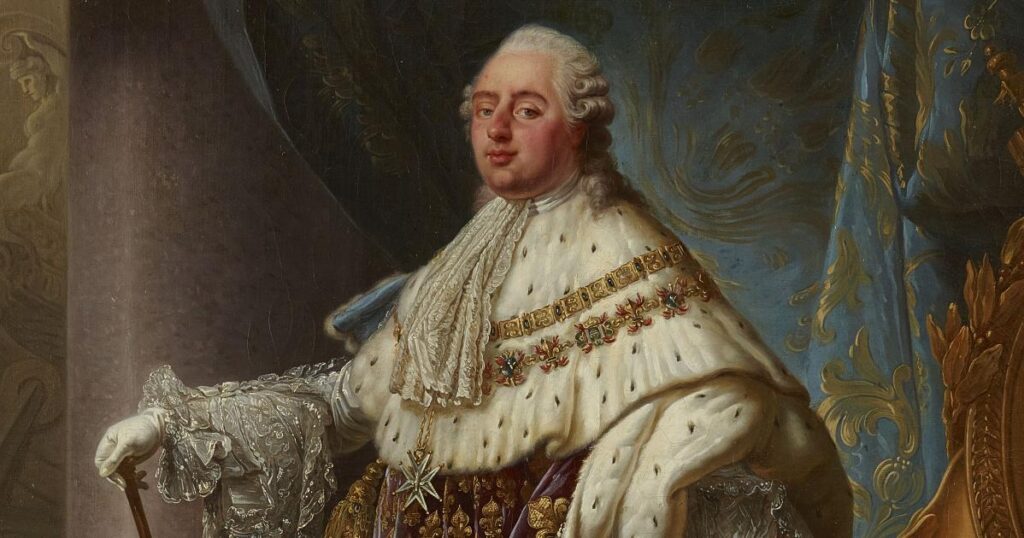 ---
[1] Charles Sneyd Edgeworth, Memoirs Of The Abbe Edgeworth, Containing His Narrative Of The Last Hours Of Louis XVI: Extrait D'Une Collection De Portraits (Whitefish, MT: Kessinger Publishing, LLC, 1815).